Smart Posture Corrector
Regular price
$69.99
Sale price
$34.99
---
Do you find yourself suffering from shoulder and neck aches especially after a long day at work?
One of the biggest contributor to that pain would be bad posture especially slouching. Prolonged slouching causes a wide range of issues that range everywhere from muscle fatigue , to back pain, discomfort, poor focus, and even headaches. But it is hard to maintain perfect posture the entire day while you're busy with your day.
This is where the Smart Posture Corrector comes in place. With a sleek and easy-to-adjust design, you can wear the corrector anywhere you go, while seamlessly wearing it underneath your clothes and instantly see the results. You'll be standing and walking taller and more confident.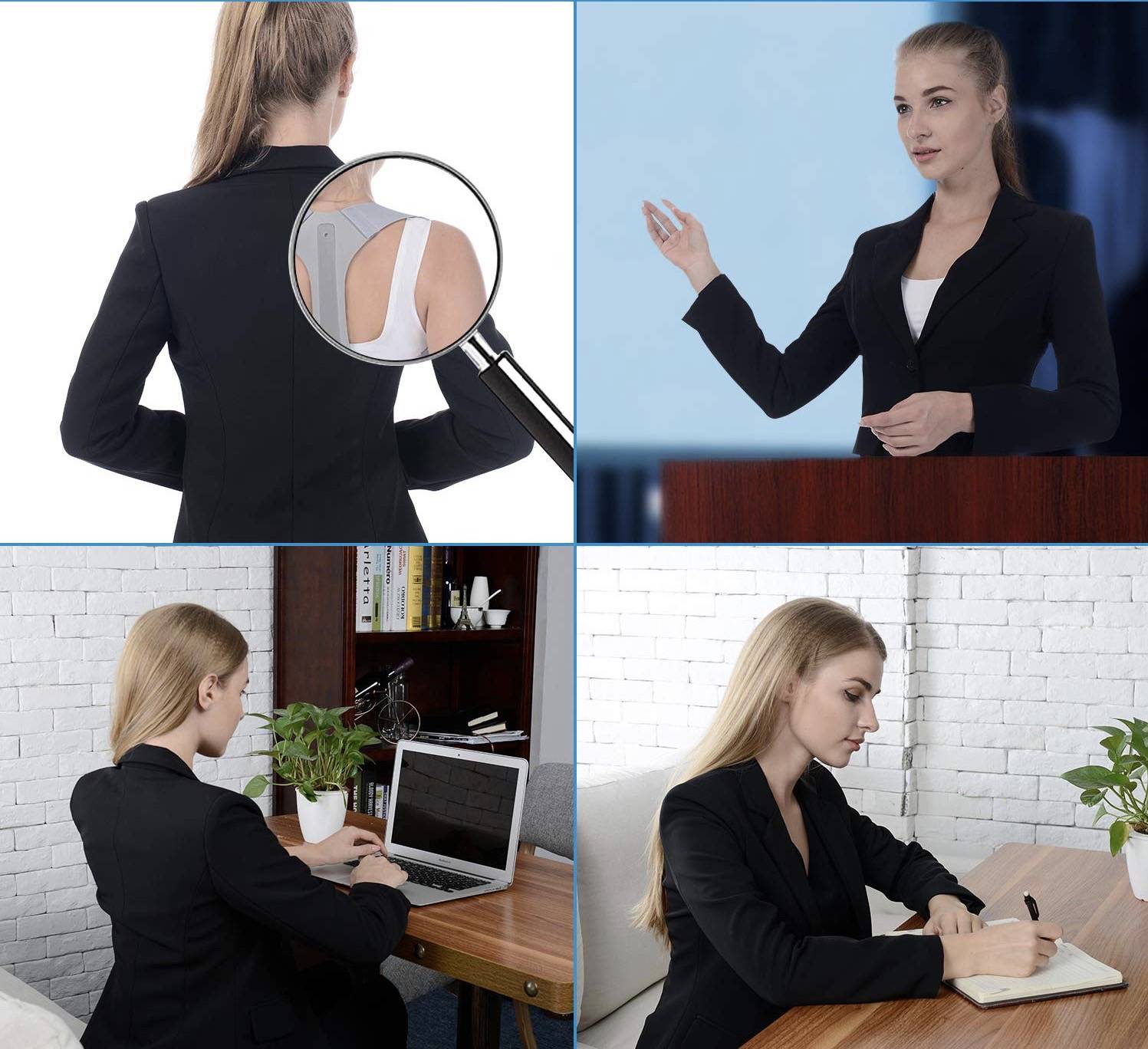 How It Works
Unlike traditional posture corrector in the market, Smart Posture has an integrated smart sensor that detects slouching; when you slump, the device vibrates to remind you to sit or stand up straight. The ultimate goal is not just to support the body but to train the body and muscles to maintain proper posture throughout the day.
Features:
VIBRATION REMINDER FUNCTION

 

- Smart vibrating "reminder" prevents slouching and encourages better posture. When you wear it, just press the button and it will start tracking your bad posture and remind you in time.
ANGLE SENSING

 

- The angle sensor immediately senses changes in body angle
COMFORTABLE ADJUSTABLE SHOULDER STRAP

 

- Comfortable and breathable fabric, it's easy to put on by yourself. The straps are adjustable and the brace is unisex.
INVISIBLE WEAR

 

- Low profile, allowing you to wear and conceal it under your clothes.
PAIN-FREE, COMFORTABLE POSTURE CORRECTION

 

- No discomfort, no forced spinal positions and no more bad habits – just a straight spine, pain-free movement, and the confidence that comes from standing tall.
RECHARGEABLE AND LONG LIFE BATTERY

 

- It's conveniently USB rechargeable with one hour charge that lasts for 15 days of use.
Specifications: